I was
thinking the other day about writing a post on self confidence and believing in yourself. I had read a Daily Mail article which said that half of all women are unhappy with the way they look. My main reason for writing this post was I was having one of 'those days.'
You know the ones where your hair and makeup just don't look 'right' and it leaves you feeling deflated?
I had an hour to myself that day, so I read one of my favourite magazines. Women's magazines are all for empowering us ladies but advert after advert and all I can see is perfectly flawless women looking drop dead gorgeous. But what I don't think about here is that the photos have been airbrushed. No foundation is going to make your skin look 100% flawless like it does in these photos, because it's not reality, it's edited! Same goes for hair care adverts, the model's hair may look stunningly glossy in the pictures, but don't forget they haven't just used their own shampoo on the model. They would have added
hair extensions and edited the picture too. I can't edit how my hair or foundation looks in real life (although it would be fun).
I also don't consider the fact that celebrities looking gorgeous at red carpet events have help. They have make up artists with all the right equipment and skills. Not forgetting, personal stylists and hairdressers too. Imagine how gorgeous we would look if we had this available each day?! We are our own makeup artists, our own hairdressers and our own stylists - as well as taking advice and inspiration from friends, family and bloggers too.
I make fashion and make up mistakes and learn from them. I forever compare myself to other girls. Whether that's a celebrity, a blogger or someone I see out shopping one day, there's one thing in common. I compare myself and start to think 'Why don't I look that good?' or 'I wish my hair looked like hers'. Wishing things like this isn't going to help my self-confidence. All I can do is wear my makeup the way I feel suits me, style my hair the way I like the best and wear what clothes I am comfortable in. If that means I'm spending a day in a hoodie and leggings, then so be it! If I want to glam up, then so be it!
I think what I am trying to say is I am slowly learning to accept that I am not going to perfect. Nobody is perfect. I need to stop putting myself down. I wouldn't accept a person telling me 'You look awful today' so why do I accept it from myself? I am who I am and you are who you are, so let's just believe in ourselves and tell ourselves we are brilliant! I have a long way to go before I feel completely confident in myself, but I feel I'm making a step in the right direction. I usually cover myself in gradual tan (doesn't sound too attractive does it?!) and felt I couldn't be without it. For two weeks now, I've been on a fake tan ban and I'm proud of myself. I've been coloured matched a new foundation to my natural skin colour and I'm hoping I will keep this up. Of course, I will tan up for a special occasion or when the sun comes out, but for now I'm embracing my natural beauty! Do what makes you happy and wear what makes you happy! Scroll down for some confidence tips!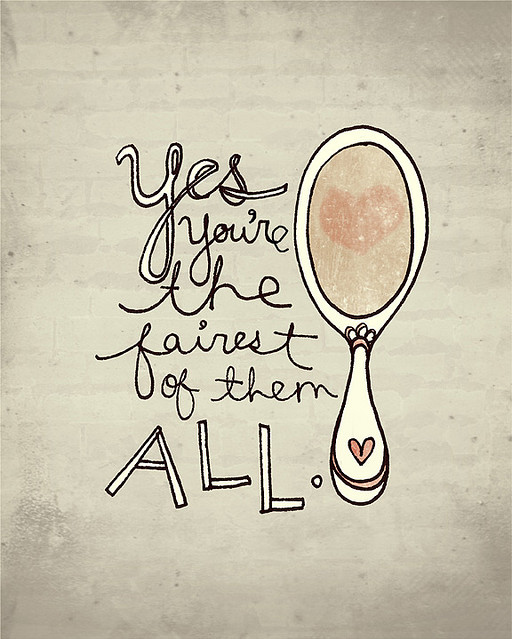 I thought of asking others for their confidence tips (I know I could benefit from them) so I used Twitter to my advantage and asked these lovely tweeters for their favourite confidence tips! Have a look below.
Rodial:
Smile, it makes you seem more approachable even if you're not feeling confident on the inside!
SupaSkin: Find a skincare brand and regime that you love. One that you know makes your skin look and feel radiant, every day.
Collection: Work colours which you feel good in. Be creative to find and rock your ultimate 'confident' look.
More Magazine: Great shoes, your favourite perfume and deep breaths. Stand as tall as possible by pulling your shoulders back and chin up - always!
Simple: A great Simple skincare routine. When your skin looks radiant, you feel happier and more confident too.
Leighton Denny: Never, ever, ever give up! The only time you fail is when you stop trying to succeed.
MaxFactor MUA Pat McGratheal: You have to find the look that works for you – it's about 'your' glamour – which comes with practice and good advice because it relies on knowing what suits you. This then gives you the confidence to face the world; you gain a certain poise and feeling of empowerment.
What do you think of my post? x