So, for today's post I thought I would do something a little different. As I'm sure you're aware The Sims has come a long way since its original days and is now on its fourth edition having recently celebrated 14 years of The Sims. I'm aware that if you've never had an interest in computer games, then this post won't interest you but I'm hoping that just like me and my sister you were addicted to 'The Sims' since Bella and Mortimer first appeared on our screens. Despite the newest additions, I think my all time favourite series has to be The Sims 2. Also, please note these images are not my own. So, without further ado, here are my favourite memories from the first ever Sims.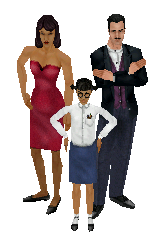 As I still play The Sims 4, I know that the original families from years ago still appear and are available to play - but in my eyes you can't beat the Goth family from back in the day. They're still around to this day but you can't beat the good old days!
The Village.
I used to love how there was just one simple village to choose from, with lots of cute little houses and the massive mansion in the corner. All you needed to do was to pop over to your neighbours for a chat, none of this changing worlds business!
Getting Married.
Do you remember how hard it was to get married back in the days?! You had to make sure that the other sim was well fed, wide awake and in a good mood. Even then, they'd come up with these terrible excuses, meaning you'd have to try over and over until they were finally in a good mood!

Creating A Sim.
These days we can even change the shape of a sims nose, mouth and ears as well as giving them pink highlights in their hair and adjusting the size of their muscles - but it wasn't always so creative! Remember when you could only choose
from a simple head or an outfit?! How could I forget the mini bio we could make of each sim? I've always loved to write so plenty of tales were made up about each Sim.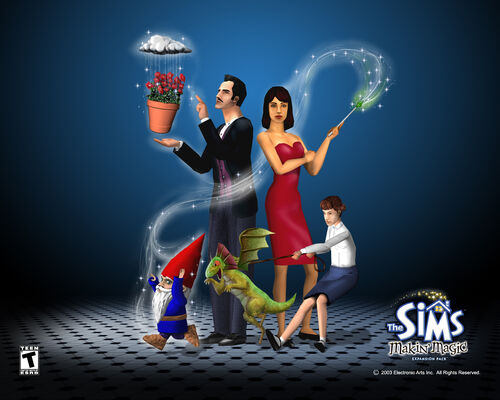 Expansion Packs.
Quite possible the best games of all times. 1) Hot Date - making restaurants, dressing up, romantic meals and improving relationships. 2) Unleashed - Pets! The first
ever pets to hit the sims. 3) Makin' Magic - This was my favourite game EVER. Making spells, going to carnivals, dualling with other sims: ridiculous amounts of fun. 4) On Holiday - skiing holidays, building snowmen, beach holidays, building hotels - the possibilities were endless. 5) Superstar - The chance to be a celebrity, we could even be Christina Aguilera! Remember the crazy obsessed fan who would follow you everywhere if you finally made it as a superstar?
Did you used to play The Sims? Are you still a Sims fan? x